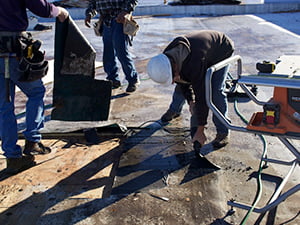 Every building owner understands the value of a robust roofing system. Situated in Kearney, MO, DRC Commercial Roofing is dedicated to ensuring your commercial roofing stands the test of time. One roofing material that's become increasingly popular in the commercial sector is the rubber roof, admired for its durability and ease of maintenance. However, like every other roofing material, regular upkeep is vital to ensure it lasts. Call us at (816) 514-1617 for your roofing needs. So now, let's delve into the essential tips for extending the life of your rubber roof.
Regular Inspections: Minor issues that are overlooked can lead to significant damage in the future that can be easily avoided. Ensure regular check-ups, especially after extreme weather conditions. Regular inspections help detect potential problems early on and save you a ton of money.
Clean the Surface: As time passes, debris, dirt, and algae can accumulate on your roof. Ensuring your roofing contractor cleans the roof surface at least twice a year prevents damage and maintains the integrity of the rubber.
Sealant and Seam Checks: The seams of your rubber roof are particularly vulnerable. Periodically check to ensure they remain intact. Additionally, using a high-quality sealant helps prevent potential leaks.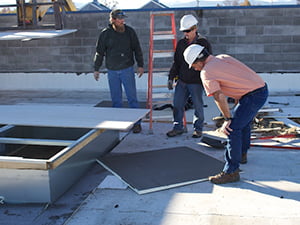 Avoiding Puncture:While rubber roofs are tough, they aren't protected from puncture. Ensure that any maintenance work involving heavy equipment is done carefully. Regularly trim overhanging branches to prevent them from falling onto and damaging the roof.
Professional Repairs: If you identify any issues during your inspections, it's crucial to address them promptly. While some prefer the DIY approach, professional services, like those provided by DRC Commercial Roofing, guarantee the longevity and integrity of your rubber roof.
Choosing a rubber roof is an investment in the future of your commercial building. These roofing systems are naturally resistant to the harsh weather. Combining this key feature with their cost-effectiveness makes them an excellent choice for business owners. However, the key to enjoying these benefits for years is regular maintenance and timely repairs.
In Kearney, MO, and the surrounding areas, DRC Commercial Roofing has established itself as a name for quality and expertise in commercial roofing. When you're looking to install, maintain, or repair your rubber roof, remember to opt for experienced professionals who understand the complexities of rubber roofing systems. With our seasoned team at your service, you can rest assured that your roof will remain in top condition all year round for decades to come.
So, if you want to get started and have any queries or want to schedule an inspection right away, don't hesitate to reach out to DRC Commercial Roofing at (816) 514-1617. Our experts will be more than happy to help you right away.