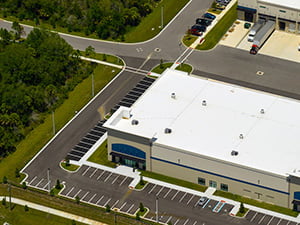 As a building owner, EPDM roofing systems may sound complex. However, don't worry! This roofing system is actually quite easy to install and maintain. The crew at DRC Commercial Roofing in St. Joseph, MO, is highly trained and can offer the EPDM roofing system services you are looking for. We will give you all the information you need to make the best decision possible for your situation. If you own a commercial building in the region, and you would like more information on EPDM roofing, call us today at 816-514-1617! We'll be happy to answer any questions you may have.
Installation Process
Before beginning the installation process, we will first thoroughly inspect your current roof for any damage. If there is damage, we will perform the necessary repairs. After this, we will deep clean your roof to ensure that it is ready for the EPDM material.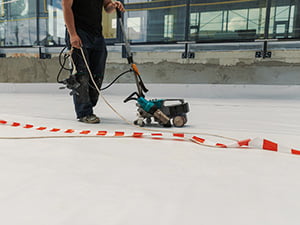 We have three different methods to attach the EPDM roofing material. We can use adhesive materials, a mechanical attachment via screws, or a combination of both. If needed, we can also install a layer of insulation. After this, we will place the cover board. We will then secure the EPDM membrane to the board using one of the previously mentioned methods. Finally, we inspect the work to ensure that it was done correctly. We do everything we can to ensure that you receive the best results possible.
Maintenance
Like all roofing systems, you will need to schedule inspections twice a year for your EPDM roof. We suggest additional inspections after any severe weather. These inspections will help you detect loose flashing, any tears in the membrane, or loose seams. We usually recommend applying a coating on top of EPDM roofing systems, as this adds an extra layer of protection to your commercial roof. We also inspect for brittleness in the membrane, as this can lead to large problems and even a complete failure of your roof. Scheduling regular inspections will help you save money and time in the long term.
Call Us Now
When you contact the team at DRC Commercial Roofing in St. Joseph, MO, we will ensure that you receive the exact services you need. We specialize in EPDM roofing services. Don't hesitate to contact us for more information! To get started, call our crew today at 816-514-1617. We look forward to partnering with you.