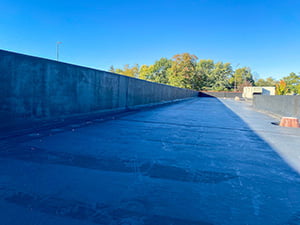 Rubberized roofing systems are highly dependable and incredibly durable, which is one of the main reasons why property owners have chosen them for many decades. However, just like any other roofing type, a rubber roof will eventually encounter leaks and other issues over time. If you are looking for a commercial contractor that offers excellent services for rubber roofs in St. Joseph, MO, call the team at DRC Commercial Roofing today at 816-514-1617!
About Rubber Roofs
Rubber roofs are popular for their durability and for their minimal maintenance needs. These roofs are made of wide strips with few seams, which limits the chance of roof leaks. Our experienced commercial roofing specialists have worked with rubber roofs for many years. They can solve any problem you may have. For an estimate on your project, call us today!
Fast And Effective Repairs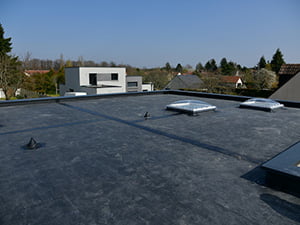 Many clients trust us to care for their rubber roof systems. If your roof has a leak or tear, you can count on us. Property owners across the region continue to depend on our experienced specialists for fast and effective rubber roof repairs.
We understand how disruptive roof repairs can be to your business. This is why we strive to complete your project as quickly as possible, allowing you to return to your normal routine.
About Our Company
Our company offers a wide range of services to property owners in the region. We are a full-service commercial roofing company. Our customers continue to choose us for our great craftsmanship, excellent customer support, and reasonable prices. When you are ready to speak with a team that can help improve the condition of your rubber roof, contact our specialists!
Rubber roofs may require many different services during their lifetime. When our team inspects your rubber roof, we will suggest your best course of action. This could be a coating, a replacement, or a customized maintenance plan. No matter what it is, you can count on our qualified professionals to help you.
Call Us Today
The skilled team at DRC Commercial Roofing in St. Joseph, MO, has many years of experience working with rubber roofs. No matter what service your roof needs, we will perform it quickly and flawlessly. For quality rubber roof repair services, including maintenance and restoration, call our experts today at 816-514-1617! We are eager to work with you.