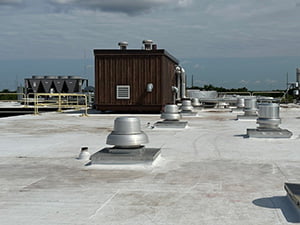 Are you looking for a certified commercial roofing contractor to inspect your roof? If so, the crew at DRC Commercial Roofing provides top-quality commercial roof inspection services for building owners in Smithville, MO. We are a highly qualified team of experts that has many years of experience in caring for roofs. We can diagnose and repair any problems that may be present. To schedule your inspection, call us today at 816-514-1617!
Caring For Your Roof
Scheduling regular maintenance for your roof is a wise investment. There is no easier way to take care of your roof than by performing regular inspections. When you choose to work with us, we will inspect your roof twice a year. This allows us to understand the condition of your roof and provide the necessary services. Performing regular maintenance will ensure your roof lasts as long as possible.
Our maintenance program includes repairs, maintenance, restoration, and more. As a full-service company, you can count on us for all your roofing needs. You can rely on us to keep your roof in top condition for years to come. With our inspections, we will be able to prevent any serious issues from developing and causing damage to your roof.
Why Choose Us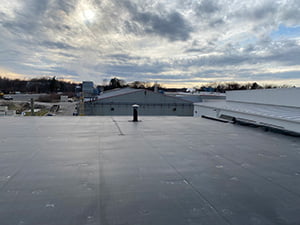 Our team is proud to uphold high standards of quality. All our roofers are properly licensed and insured, meaning that you will not be liable for any issues that may arise. Our technicians are qualified to work with a wide range of commercial roof types. We have been working in this industry for decades, so you can count on us to provide the solutions you need.
Our Restoration Services
We specialize in roof restoration services. By restoring your roof with a coating, you can not only save money by postponing the need for a replacement, but you can also save money in utility costs in the long term. Our coatings will allow your roof to perform in peak condition. Applying a coating is a quick way to repair your roof and avoid leaks in the future.
Call Us Today
Even if your roof is seemingly in good condition, you should schedule regular inspections twice a year. If your commercial building is in Smithville, MO, you should contact the team at DRC Commercial Roofing for your roofing needs. To find out more, call us today at 816-514-1617!