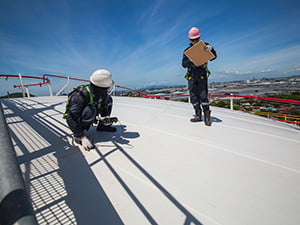 There are many benefits to following a roof maintenance program for your building. This is a wonderful way to protect your structure. If your building is in Smithville, MO, then the crew at DRC Commercial Roofing is your best choice. We can provide the maintenance services you need. To get started, call us today at 816-514-1617!
Our Maintenance Program
Our maintenance program includes various services, such as repairs, coatings, and inspections. Our program includes two inspections a year. You can choose how much time to allocate to regular repairs. There is one coating a year that you can use when needed. The cost of the program depends on the services you have requested. Our program is highly customizable to your specific situation. However, all our programs include two inspections a year, as they are crucial to maintaining your roof in optimal condition.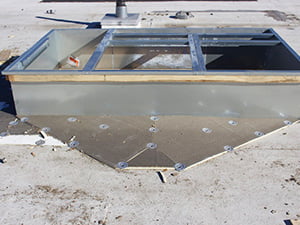 Inspections help us understand what your roof needs. We can then focus our work to meet those needs. Without inspections, we can perform some repairs if they are obvious to the naked eye. However, performing a thorough inspection helps us locate all problems and then address them appropriately. This helps save you time and money in the long term, as well as allowing us to work more efficiently. We will be able to target our services to your needs and allow you to delay a costly replacement.
Importance of Maintenance
There are several reasons why a roof maintenance program is important, particularly for commercial buildings. Following a program will help you if you need to file an insurance claim, as well as protect your investment. Insurance companies sometimes offer incentives for building owners who can prove they are following a maintenance program. Following a maintenance program also makes it easier to protect your investment. After all, owning a commercial building is expensive. However, properly maintaining it will help you protect it for years to come.
Contact Us
No matter how long you have owned your commercial building, following a regular roof maintenance program offers a wide range of benefits. If your building is in Smithville, MO, then you can trust the skilled team at DRC Commercial Roofing to handle your roof maintenance needs. To get started, contact us today at 816-514-1617! We look forward to partnering with you and ensuring your roof remains in top condition.