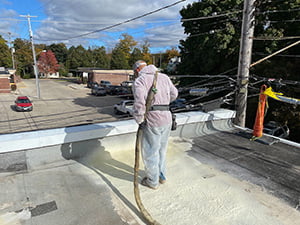 If you are a commercial building owner, then you need to partner with a commercial roofing contractor that you can trust. Thankfully, the team at DRC Commercial Roofing in Smithville, MO, is here to help. We can provide any service that your roof might need. To learn more, call us today at 816-514-1617!
Working with an Expert Contractor
A great contractor will take their time to talk to you and explain their work. They will give you tips on how to properly maintain your roof after they have completed their work. A high-quality contractor will also take the time to address any questions or concerns you may have, ensuring you are delighted with the final results. Finally, a good contractor should clear any debris from your property once they have finished.
What To Look For
When looking for a commercial roofing contractor, there are some factors that you need to consider. To begin with, the contractor you choose should be licensed and insured. A high-quality contractor will be happy to show you these documents if you request them. You should also consider your contractor's track record of accomplishments. Take a look at their previous projects to see how they work. If possible, talk to previous clients to ensure you are making the right choice.
About Our Company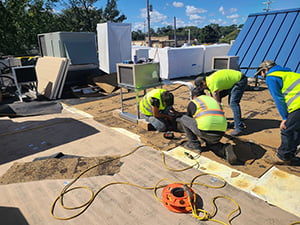 Our team has been in the industry for 40 years. We focus on both commercial and industrial roofing systems. We are a family-owned company that treats all our clients with respect and honesty. Our crew strives to provide customized solutions that meet your specific needs. If you need help with your roof, you should find a contractor that has the right skills and experience to provide solutions that last, enabling you to focus on what matters to you.
Thankfully, we use materials of the highest quality to ensure that you are satisfied with our work. For example, we use Conklin products to ensure your roof is in top condition. We combine our roofing skills with top-notch materials to provide results of the highest quality. Come see for yourself!
Contact Us Today
If you're looking for an expert commercial roofing contractor in Smithville, MO, you should reach out to DRC Commercial Roofing. We are ready to help with your roofing needs! Contact us today at 816-514-1617 to get started. We look forward to serving you.