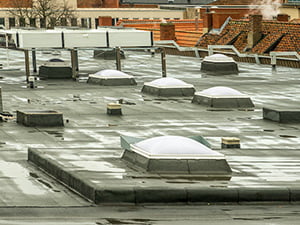 Roof repairs are a necessity for all commercial building owners. Properly caring for your roof will enable it to last longer. If you own a building with a rubber roof in Smithville, MO, and you are looking for repairs, contact the team at DRC Commercial Roofing. We will provide top-notch rubber roof repair services, giving you peace of mind. Call us today at 816-514-1617 to get started! We can solve any problem your roof may have encountered.
About Repairs
If your rubber roof needs repairs, you should partner with a professional team to provide them. Repairs should be completed quickly and thoroughly. If you do not properly repair your roof, it could become a safety hazard for anyone inside your building. In addition, damaged areas could develop leaks and allow water to penetrate your roof. This could lead to mold developing in your insulation. Another issue that could occur is deformation of the frame. If this happens, your building could become unstable and could even collapse. This is why it is so important to perform repairs in a timely manner.
Rubber Roofs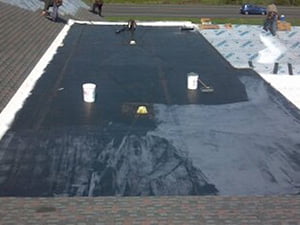 Your rubber roof should be cared for by a team with extensive training. After all, your rubber roof needs specific care. If you work with a skilled team, then your roof will be able to last for years with no need for major repairs. You can also apply a coating to ensure your roof lasts longer and remains strong. Our crew provides a range of services, such as repairs, restorations, and replacements.
Thanks to our many years in the industry, we use high-quality techniques and materials. We stay up-to-date with new developments, allowing us to provide the solutions you need. Rubber roofs can be a cost-effective solution for your building, and proper care will ensure your investment is protected. We are passionate about providing each of our clients with a roof that will stand the test of time.
Contact Us Today
The team at DRC Commercial Roofing in Smithville, MO, has spent years developing a stellar reputation in the region. With our expert rubber roof repairs, your roof will last for decades to come. If you need repairs for your roof, our team is your top choice. You can count on us to handle all your roofing needs. Contact us today at 816-514-1617 to get started! We look forward to partnering with you.