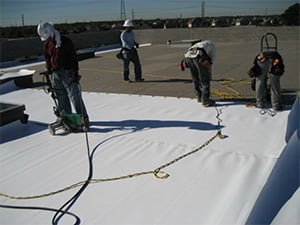 If you are looking for a trusted contractor, you should look for a company that offers top-notch commercial roofing services and uses high-quality materials. The crew at DRC Commercial Roofing has been serving building owners in St. Joseph, MO, for over three decades. We are ready to help you! To get started, contact our team today at 816-514-1617.
Inspection Time
When was the last time you scheduled a roof inspection? If it has been a while, then it is time to contact our qualified team. We will closely examine your roof from both the inside and outside of your building, ensuring we understand its condition. An inspection acts as a regular check-up for your roof, allowing you to detect problems in a timely manner. You'll be able to apply the necessary solutions quickly, saving you both time and money in the future.
Unfortunately, roofing problems only worsen when they are ignored, causing severe damage and posing a safety hazard to those inside your building. That is why scheduling inspections twice a year for your building is a wise choice. This will enable you to be prepared for the harsh weather in the area.
Different Services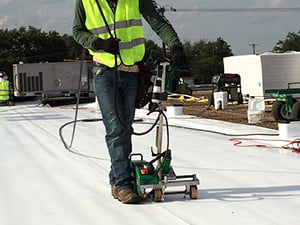 Our team offers a variety of services for commercial roofs. For example, we provide repairs, replacements, and restoration services. We also can help you create a maintenance program for your roof. Our crew can work with any roofing material that may be on your building, such as metal roofing, flat roofing, or shingles. We offer our services at affordable rates to property owners in our area. We'll help assess your situation in order to determine the best course of action.
What helps set us apart from our competition are the high-quality materials that we use in every job and our outstanding customer service. We passionately believe that each client deserves the utmost respect and honesty. We only stop working once we have completed the job flawlessly, allowing you to enjoy the results for years to come.
Contact Us Today
If you are looking for a trusted company that offers commercial roofing services in St. Joseph, MO, then DRC Commercial Roofing is your top choice. We have been helping building owners in the region for over thirty years. Contact us today at 816-514-1617 to get started! We look forward to partnering with you.