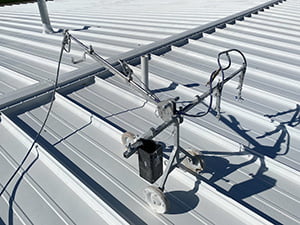 Although metal is an exceptionally durable material, it can still be susceptible to deterioration. As your metal roof ages, it can rust and pose a threat to your building. This is why metal roof restoration services could be a good choice for you. This will protect your roof and help prevent problems in the future. Thankfully, the team at DRC Commercial Roofing in St. Joseph, MO, can expertly restore your roof. To get started, call us today at 816-514-1617!
Roof Coating
A roof coating can be applied as a preventive measure or a restorative one. A coating is designed to cover your entire roof, preventing leaks and mitigating the damaging effects of water. After all, water can oxidize the metal on your roof and lead to rust. Combined with the sun's rays, this could lead to a brittle roof. Thankfully, a coating can stop this process and enable your metal roof to last longer.
Coatings also offer additional benefits. For example, a coating acts as another layer of insulation for your roof, keeping your building at a more comfortable temperature. Furthermore, the coating can enter any tiny cracks, seams, or holes on your roof. The coating will then expand and form a seal, protecting your roof and building from damage.
Inspections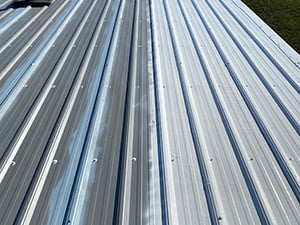 Inspections are crucial for your roof. During an inspection, your contractor can detect any problems and quickly provide the appropriate solutions. Without an inspection, you may not even notice any issues until it is too late. You may be forced to pay for expensive and time-consuming repairs.
Partnering with a professional team of experts can help you understand what your roof needs to stay in optimal condition and protect you and your building. In addition, a contractor can give you advice on how to properly care for your roof to avoid damage in the future.
Contact Us
Metal roofs may be more durable than other roofing materials, but that does not mean they don't require maintenance. A restoration can give your roof the help it needs and allow you to avoid a costly replacement. If you are a building owner in St. Joseph, MO, you can depend on the team at DRC Commercial Roofing. Let us help you restore your metal roof, making it more visually appealing and reliable. To get started, call us today at 816-514-1617!