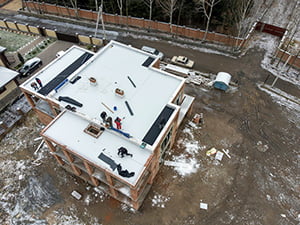 Single ply roofing is a popular choice for commercial and industrial building owners in the region. After all, this roofing system offers a variety of benefits. If your commercial building is in Smithville, MO, and you are looking for help with your single ply roofing system, whether it's an installation, a restoration, or repairs, then the crew at DRC Commercial Roofing is your top choice. With over a decade of experience in the industry, our reputable team is fully capable of offering a variety of roofing services. We would be delighted to serve you as well! For more information, reach out to us today at 816-514-1617.
Benefits of Single Ply Roofing Systems
Single ply roofing systems can be divided into three subtypes: TPO, PVC, and EPDM. Each subtype is specifically designed for different needs and budgets. Nonetheless, no matter which option you choose, they all share certain benefits.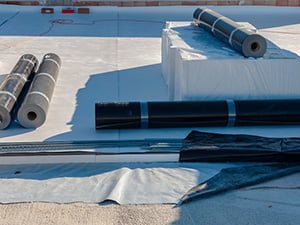 To begin with, single ply roofing systems are quite convenient to install and maintain. This means that you will save money and enjoy greater peace of mind. In addition, single ply roofing is made of durable materials. These materials offer excellent resistance against all types of severe weather and can help you avoid tears or cracks on your roof. Finally, single ply roofing is designed to be reflective. Therefore, your roof will reflect the sun's rays instead of absorbing them, which will keep your building cooler and help you save on energy bills.
Clearly, single ply roofing systems offer a wide range of benefits. To determine if this could be a good option for you, contact our team! We'll be happy to answer all your questions.
Our Crew
There may be many contractors to choose from for your next single ply roofing project. Nevertheless, what allows our crew to stay at the forefront of the industry is the matchless workmanship of our roofing technicians. During the entirety of your project, we will stay in touch with you, answer any questions you may have, and ensure that the results meet your expectations. We want you to be delighted with our work!
Contact Us Today
Are you looking for single ply roofing system professionals for your building in Smithville, MO? If so, then the crew at DRC Commercial Roofing is your best choice. Our skilled craftsmen can provide a wide range of high-quality single ply roofing services. To learn more, just call us today at 816-514-1617!