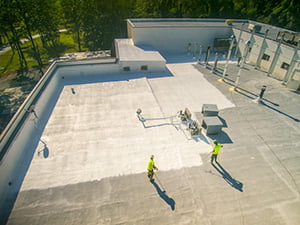 Though spray foam roofing offers many benefits to property owners, it is a delicate roofing system. Therefore, you need to partner with a professional to properly handle your spray foam roof. Thankfully, the team at DRC Commercial Roofing in Smithville, MO, is here to help you. For more details, call us at 816-514-1617!
Repairs
In order to ensure your roof remains in optimal condition, you need to schedule regular roof repairs. Your spray foam roof may require a variety of repairs, including replacing the foam, nails, or any other materials that could deteriorate. Every roof will need repairs during its lifespan, and your roof is no exception. That's why you should partner with an expert to provide the high-quality services you need.
Our crew can work with you to perform the repairs you need, no matter how big or small. Even things that may seem like minor issues need to be repaired immediately. We will quickly assess the situation to provide the best solutions possible. You can count on us to perform high-quality work that will stand the test of time.
Other Services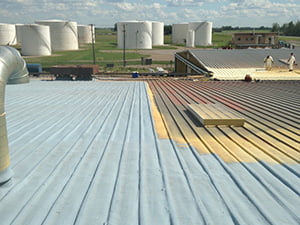 In addition to repairs, we also provide many other services for your spray foam roof. This includes replacement services, coatings, and inspections. Regular inspections are important for your roof, as these allow us to understand the condition of your roof and what services it needs. We recommend scheduling at least two inspections a year. It is also a good idea to perform an inspection after a major weather event.
Our restoration services, such as our coatings, are a great way to extend the lifespan of your roof. We will either spray or roll the coating onto your roof. You can count on us to prepare correctly and provide high-quality results. We will ensure to properly prepare the mixture, ensuring that it soaks into your roof and expands to form a waterproof seal. These coatings also boast reflective properties, which can help lower your building's energy costs.
Contact Us Today
The team at DRC Commercial Roofing in Smithville, MO, has been offering spray foam roofing services in the area for many years. If you would like to learn more about our services, then contact our crew today at 816-514-1617! We will provide the level of care that your roof deserves. Come see for yourself why so many in the area continue to trust us!