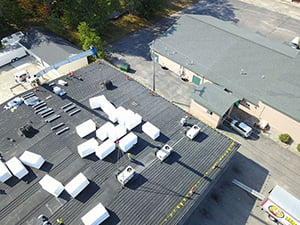 If your building has a flat roof, then it may encounter more issues than other roofing systems. Though flat roofs offer several benefits, such as additional area for storage, you will eventually need to replace your roof. If your building is in Smithville, MO, and you are looking for top-notch flat roof replacement services, the experts at DRC Commercial Roofing are here to help. We will schedule a consultation to understand your needs and begin serving you. To contact our team, call us today at 816-514-1617!
Your Choice
During your replacement project, there are several choices you will need to make. For example, you can opt for a different material or choose a different color to better match your building's design. Our team can guide you through the process and help you make the right decision. Once we have determined what is best for you, our crew will gather all the necessary materials to properly install your new flat roof. We will begin removing the old material in order to safely and efficiently install the new material. Once we have completed the replacement, we will dispose of the old roofing material. We include all the work we do in the estimate we provide, ensuring you have the information you need. When we have finished, we will make sure that you are happy with our work and then allow you to return to your normal routine.
Flat Roofs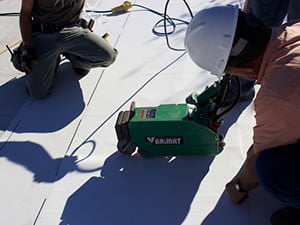 Working with flat roofs requires a specific set of skills. Thankfully, our craftsmen have spent years honing their skills to ensure your roof receives the best care possible. We know your roof is important, as it keeps you and those inside safe. Partnering with us to keep your roof in top condition will save you money and time in the long term. We can protect your roof by ensuring it receives the repairs it needs in a timely manner and adjusting our schedule to address any other problems that we may encounter. We are passionate about providing our clients with a roof that will stand the test of time.
Call Us
If your building is in Smithville, MO, and you are considering a flat roof replacement, you can trust the team at DRC Commercial Roofing. We have the skills and experience you are looking for! Call us today at 816-514-1617 to get started.