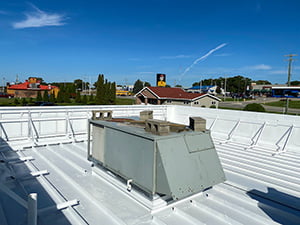 As a property owner, you naturally want your roof to last as long as possible. Therefore, if your roof develops a leak, you need to act quickly. You might consider a roof replacement, but you have other options as well. The skilled team of roof coating contractors at DRC Commercial Roofing in St. Joseph, MO, is ready to help you. We can apply a coating to your roof that will repair any leaks and prevent them from developing in the future. For a free estimate on your project, call us today at 816-514-1617!
Lightweight Protection
Roof coatings work extremely well on several types of commercial roofs, such as single-ply roofing systems and flat roofing systems. Since coatings are incredibly lightweight, you will not be adding much weight to your roof that could potentially affect your building's structure. This also means that you can continue applying coatings in the future if necessary.
Clients commonly hire our team to restore commercial roofs with coatings. Our crew has many years of experience applying coatings properly, ensuring that the coating provides a completely seamless layer of protection. With a new coating, you can expect your roof to last an additional ten years.
Roof Replacements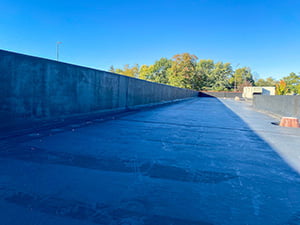 By applying a coating, you can prevent or delay a premature roof replacement. If you replace a roof that could have been effectively restored, you are wasting a large amount of money. In addition, applying a coating is a quick service that will not disrupt your normal operations as much as a roof replacement would.
Lower Energy Costs
Another reason to apply a coating on your roof is the impact it can have on your building's energy efficiency. Coatings make the surface of your roof more reflective, which prevents your building from absorbing as much heat. This translates into less strain on your HVAC system and lower utility bills for you.
Call Us Today
DRC Commercial Roofing is a reputable commercial roofing company that has a proven track record of providing high-quality results to building owners in St. Joseph, MO. If you think that it is time to restore your commercial roof, our contractors would be happy to give you a free estimate on your project. If you would like a more energy-efficient building and a roof that will last for years to come, call us today at 816-514-1617!